Make sure you are logged into your club website.
1. First you must prepare you chosen image(s) ready to upload to the website at the correct pixel dimensions for your club, in the sRGB colour space and saved as JPEG (compression quality maximum 12).
2. Click on the Enter Competitions button in your Members' menu:

3. Here you may see any 'Live', 'Upcoming' or 'Closed' competitions depending on the timing of your club's competitions. Live and Upcoming competitions will display the Competition name, 'Open' date, 'Closed' date and 'Judging' date: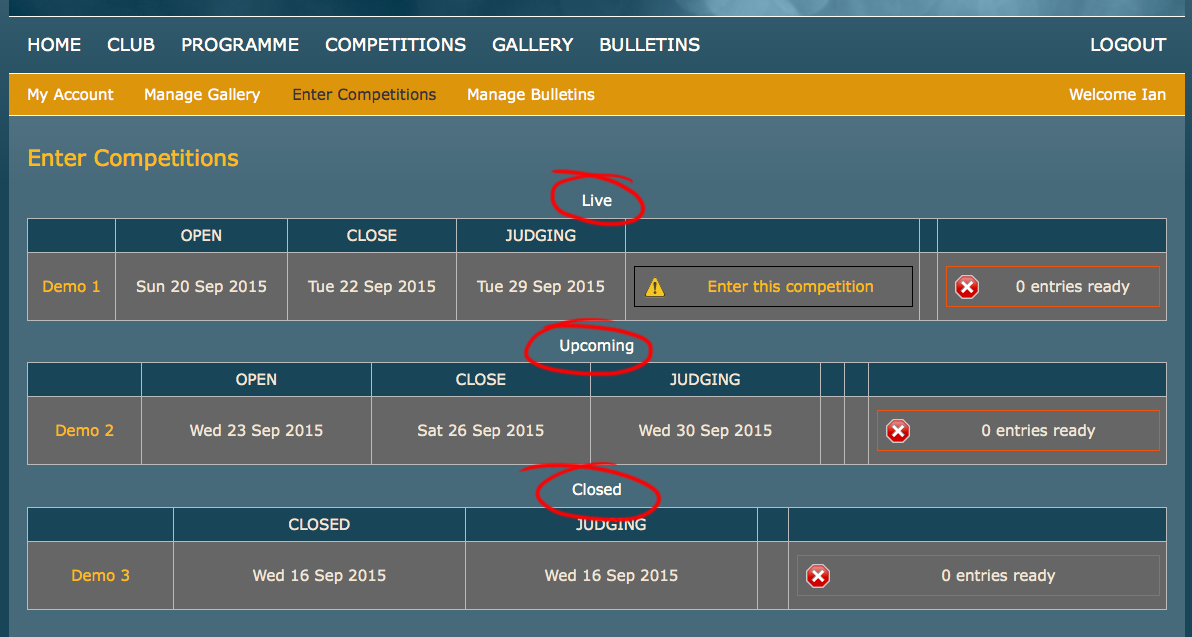 4. Enter the Live competition you wish to enter by clicking on Enter this Competition:

5. You must tick and agree to your club's terms and conditions for entering competitions - tick I agree then click Enter this Competition: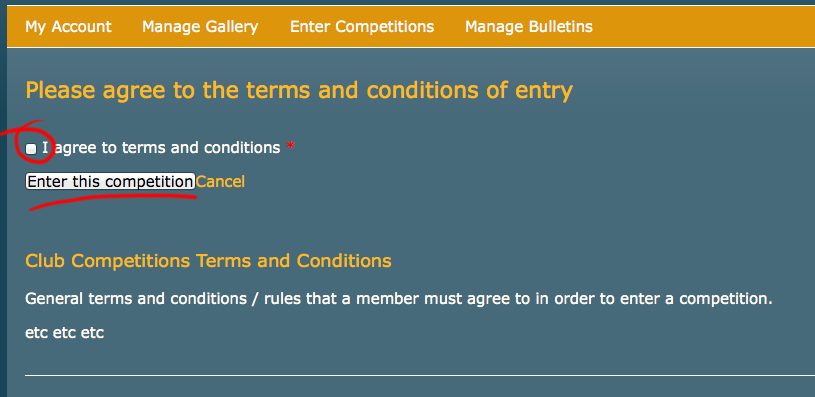 6. On the Uploads page you can enter as many images as the competition allows by clicking on the upload/edit button (the example below shows a competition with 3 images allowed):

7. Type in the title of your image in the Image Title field. Click Choose File and browse your computer to add the file of your choosing. NOTE: here you can check the pixel dimension of your club's competition images.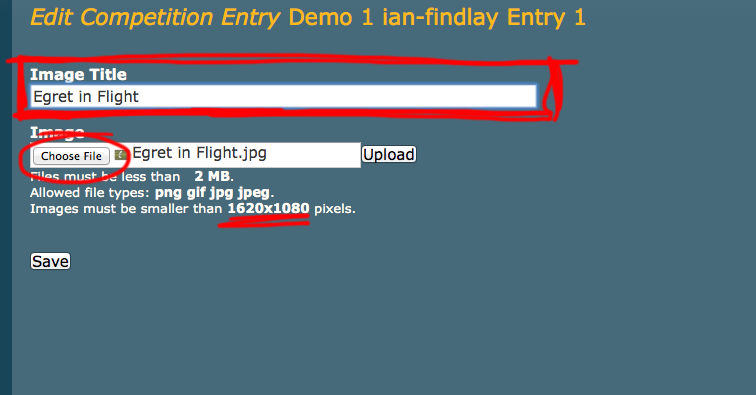 8. Click Upload - where you will then see a thumbnail of your uploaded image. Then you MUST click Save: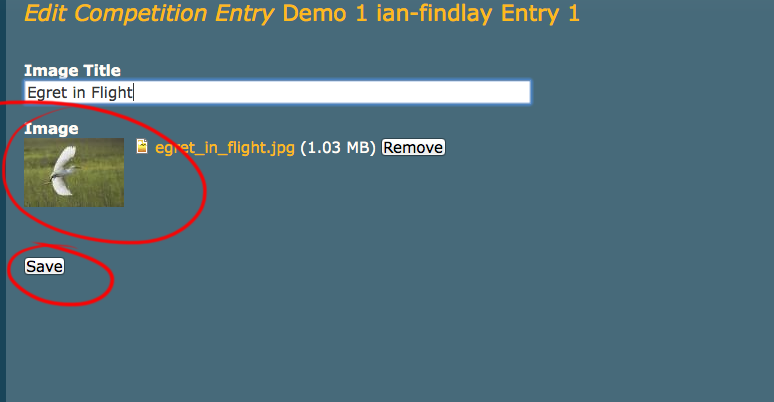 9. You will see a status box 'Entry ready'. You can edit your entry by clicking on the upload/edit button up until the closing date. Continue with more images if applicable then Return to the main competition entry page.

10. Back on the Enter Competitions page you will see a green tick for your entry. You will also see a drop down link that will reveal a thumbnail of your image(s) should you need a quick reminder of your chosen image(s).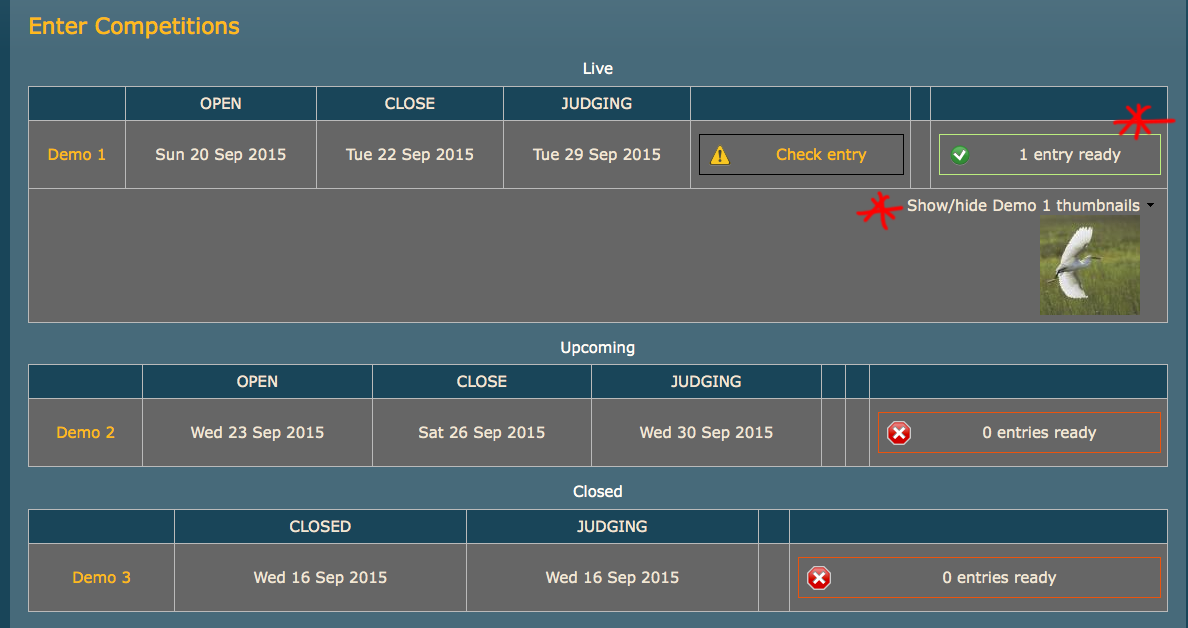 If you have entered a title but no image, or an image with no title, you will receive a warning status box prompting you to correct your entry.
You can repeat these steps for any other open competitions that are available for you to enter on your Enter Competitions page.